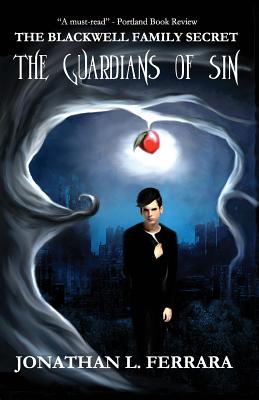 The Blackwell Family Secret
the Guardians of Sin
Paperback

* Individual store prices may vary.
Description
Seven deadly sins have been unleashed, and the only one who can defeat them is the boy who set them free. Nicholas Blackwell has no idea he is supposed to fulfill a destiny. All he knows is that he draws trouble like a magnet. Orphaned at seven when two demonic men killed his parents, he copes with the strict rules of his new home, St. Christopher's academy, unaware that he has been the real target for the killers and that his guardian angel has saved him in the nick of time. And now, his problems are only beginning when a mysterious serpent lures him into the woods and tricks him into a demonic ritual that will unleash the Seven Deadly Sins to destroy the humankind. Nicholas has no choice but to correct his mistake--or die trying. Aided by Amy, a shy but determined girl who seems to know more about his task than she should, Nicholas's quest is to travel into the City of Demonio and defeat the Seven Guardians of Sin. To succeed, he must confront demons, monsters, and lost souls, learn the mysteries of the Chapel of Dreams, discover the true meaning of friendship and love, and face the darkest secret of all: the Blackwell Family Secret.
Dragonwell Publishing, 9781940076195, 230pp.
Publication Date: December 5, 2014