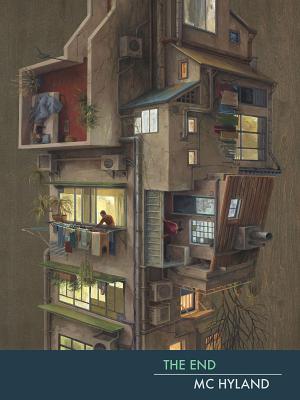 The End
Paperback

* Individual store prices may vary.
Description
Poetry. Women's Studies. Composed between April 2013 and February 2017, the poems in MC Hyland's THE END, each titled THE END, chronicle a time of late capitalist crisis, as a populace alights on, endures, and absorbs turbulent change. Hyland's project, launched as an ironic formal conceit, evolves on the page into a witness account of the ways that the personal and private brush against and dissolve into collective being--in protest, through social media, on a crowded subway car rattling into darkness. A diarist lyric for the Occupy, #MeToo, and Twitter era, THE END captures in crisp, intimate flashes an extended moment in which the personal becomes inherently political, and the daily musings and observations of a mind navigating these times cannot help but be inflected by a collective preoccupation with a felt sense of futurity's impending end. Hers is a kind of feminist-Wordsworthian project for our moment, without Wordsworthian lapses of condescension. Or perhaps it is more appropriate to think of Hyland in THE END as a Baudelaireian fl neuse: alert, occasionally dyspeptic, sensitive, registering the discontents of life in the 21st C. metropolis--as a woman, a citizen, a thinker, a listener, a friend, a racialized subject, an embodied self.--Maureen McLane.
Sidebrow Books, 9781940090108, 99pp.
Publication Date: June 4, 2019
or
Not Currently Available for Direct Purchase