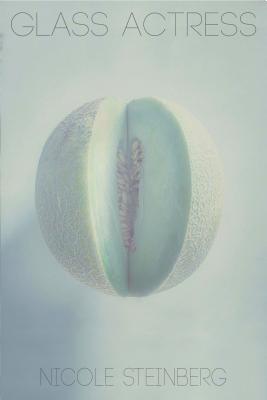 Glass Actress
Paperback

* Individual store prices may vary.
Description
Poetry. Women's Studies. A speaker in GLASS ACTRESS asks, 'Can I even be sexually appealing / without a gun or a cigarette?' Women who have never been perplexed by this question may cast the first stone. Just what I thought--silence. Nicole Steinberg's poems sparkle, delight, shimmer, and let light through as they display their vulnerable fragility. Women's bodies--a deceased mother, hypothetical children of the future, young and old, fat and thin--shimmer on the surface belying their scholarly depths and private dreams. These poems capture what it is to be alive, alert, in this cultural moment. --Denise Duhamel

Nicole Steinberg's poems are the friends you're going to need to get by. They are a way of life--art that doesn't let us off the hook, poetry that doesn't thank us profusely just for showing up. Each of them is an oasis of clarity in the blurry, poorly written American fiction that passes itself off as our day-to-day existence. You're going to want to cling to these poems. --Catie Rosemurgy.
Furniture Press Books, 9781940092164, 96pp.
Publication Date: February 15, 2017
or
Not Currently Available for Direct Purchase