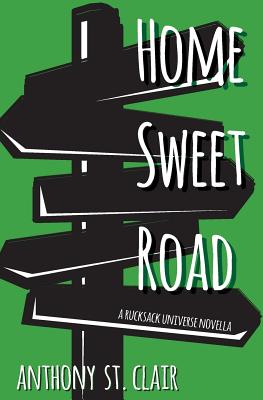 Home Sweet Road
A Rucksack Universe Novella
Paperback

* Individual store prices may vary.
Description
The world's fate hangs on one untested woman. For centuries the Awen's duty has passed from woman to woman: guard the three relics from those who would control the world. But no threat has come to Aisling's hostel door at Ireland's western edge, and the newest Awen has yet to prove herself. Then Jay and Tiran arrive shortly after a more powerful relic has vanished from The Blast Memorial in the ruins of Galway. Now Aisling wonders who she can trust: her mentor Jake Connemara, or the two travelers she both suspects and is drawn to. The time of Aisling's test has come. If the Awen fails, one of these men will bring the world to a terrible fate. About the Rucksack Universe Series: Wits. Wanders. Beers. Travel to a new world of myth and adventure with the ongoing fantastical tales of the Rucksack Universe.
Rucksack Press, 9781940119069, 156pp.
Publication Date: February 3, 2014
About the Author
Anthony St. Clair has walked with hairy coos in the Scottish Highlands, choked on seafood in Australia, and watched the full moon rise over Mt. Everest in Tibet. Anthony's travels have also taken him around the sights and beers of Thailand, Japan, India, Canada, Ireland, the USA, Cambodia, China and Nepal. He and his wife live in Oregon and gave their son a passport for his first birthday. Learn more at www.anthonystclair.com.