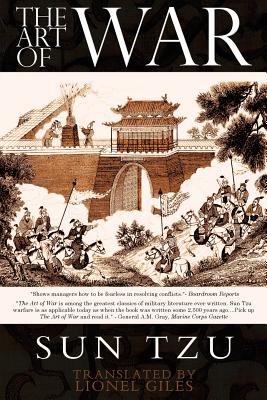 The Art of War (Paperback)
PSI, 9781940177328, 80pp.
Publication Date: August 9, 2013
Other Editions of This Title:
Paperback (12/2/2017)
Hardcover (5/28/2013)
Paperback (5/8/2013)
Paperback (4/30/2016)
Paperback (10/29/2013)
Paperback (6/18/2018)
Paperback (3/3/2008)
Paperback (8/3/2017)
Paperback (11/28/2017)
Paperback (2/2/2010)
Paperback (12/27/2013)
Paperback (1/28/2014)
Paperback (12/25/2017)
Paperback (10/16/2017)
Paperback (3/4/2010)
Paperback (12/1/2006)
Paperback (10/19/2013)
Paperback (11/13/2012)
Hardcover (2/25/2016)
* Individual store prices may vary.
Description
Written in China more than 2,500 years ago, Sun Tzu's classic The Art of War is the first known study of the planning and conduct of military operations. These terse, aphoristic essays are unsurpassed in comprehensiveness and depth of understanding, examining not only battlefield maneuvers, but also relevant economic, political, and psychological factors. Indeed, the precepts outlined by Sun Tzu can be applied outside the realm of military theory. It is read avidly by Japanese businessmen and in fact was touted in the movie Wall Street as the corporate raider's bible.