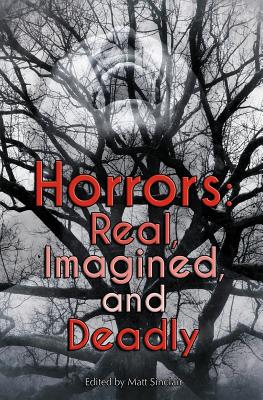 Horrors (Paperback)
Real, Imagined, and Deadly
Elephant's Bookshelf Press, 9781940180144, 132pp.
Publication Date: October 18, 2015
* Individual store prices may vary.
Description
What are you afraid of? What causes the hair on your neck to stand up? Do you worry about what your fears mean? What horrifies you might be nothing to someone else. But there's something for just about everyone in this collection of personal tales. Whether your fears remain secret or you laugh while you watch monsters devour your neighbors, you'll find a reason to keep your lights on tonight.
About the Author
Matt Sinclair is a journalist and fiction writer. In 2012, he established Elephant's Bookshelf Press, which to date has published a total of ten short story anthologies and novels. The goal of EBP is to help talented writers gain and develop an audience. Since 2012, EBP has been the initial fiction publisher of at least a dozen writers. Learn more at www.elephantsbookshelfpress.com