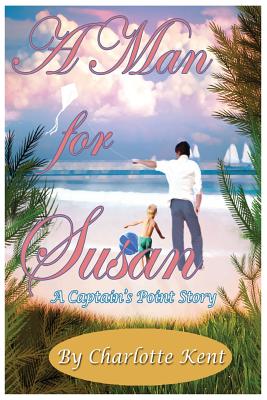 A Man for Susan (Paperback)
Annie Acorn Publishing LLC, 9781940272054, 284pp.
Publication Date: June 16, 2013
* Individual store prices may vary.
Description
The second novel in the women's fiction series Captain's Point Stories, A Man for Susan, written by multi-published, internationally known From Women's Pens authors Annie Acorn and Juliette Hill under the pseudonym Charlotte Kent, offers the reader romance, humor, and adventure in a story of love and personal growth. Newly married, Adrianna Montgomery Sheffield feels the need to pay forward the happiness she has found with her Chase, determining that her mission will be to find a man for his law partner, Susan. Recognizing her friend as a beautiful woman inside and out, Adrianna believes the task to be an easy one, but soon realizes the depths of the challenge she has set for herself. Will Susan find the strength to open her heart to the tall, dark stranger who has recently moved to their small town, allowing both of them an opportunity for healing and true love? Don't miss this chance to fall in love again.