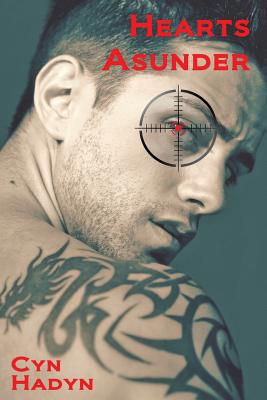 Hearts Asunder
Paperback

* Individual store prices may vary.
Description
Poseidon slammed his hand down on the bejeweled arm of his throne and earned a rebuff from the piece of royal furniture by way of a small cut from one of the sharply faceted diamonds adorning it. He'd thought his idea of strengthening Clann Doone by bringing back the laird and his lady from the Fade, and using him, plus a complement of Blue dragons as an air component, would stop the gun running, people smuggling, and other nefarious, water-related crimes off the coast of Oregon. He hadn't counted on how much confusion and contention an alien and a pack of werewolves, masquerading as an outlaw Motorcycle gang, could affect the clann's well-being. Now his agents, Auric Argento and Thoralf Lokken, a mated pair, were at each other's throats and might dissolve their partnership as well as their family. Even their twin sons, Callum and Cameron, were fighting over the attentions of one of the female Blue dragons. And there was his great, great, ah hell, he didn't know how many greats to throw in there, but his grandson was seriously unhappy with his performance as grandfather. He wanted kith and kin. Not going to happen. Olympians didn't do the warm and fuzzy. He thought attaching Tyrrhan to Clann Doone as an agent would be sufficient, but not if the clann was on the way to shattering over personal and familial disharmony. And disharmony could also describe the Blue dragon wyvern. No sooner had their king, Emrys Pendragon, consolidated the wyvern in Los Angeles, someone got the brilliant idea they could do a better job of running it. Now Emrys was dodging an assassin's bullet and his wife and unborn son had barely survived being poisoned. The Blue king needed to get his dragons in order immediately or Seidon security would be looking for a new air asset. Poseidon leaned forward to rest his forearms on his knees while he thought this through. He wasn't much of a role model in the parenting department, but that didn't mean he was lacking in peace-making skills. He'd find a solution to the clann and dragon wyvern problems or...or what? Or they'd die in the attempt? Hmm, Olympian peace-makers were not often called into action, for obvious reasons, but hard times called for hard solutions.
Rebel Ink Press, 9781940315829, 324pp.
Publication Date: May 26, 2015
or
Not Currently Available for Direct Purchase