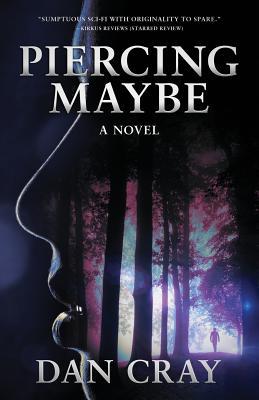 Piercing Maybe
Paperback

* Individual store prices may vary.
Other Editions of This Title:
Hardcover (9/18/2018)
Description
NAMED TO KIRKUS REVIEWS' BEST BOOKS OF 2018
You've never seen a true human being.
No one has, because for several millennia a hidden society has conducted a clandestine effort to "diminish" the entire population, biochemically changing humans into lesser beings while they're still in the womb.
But now the Diminishing Act is up for renewal and Andra Barger, a last-minute addition to the voting council, has an opportunity to overturn the law. It seems like an easy call... until she learns her cancer-stricken brother, the fate of an elusive culture, and possibly her own life depend on the council's good graces. Meanwhile her conscience--and Andra's only chance of having an unaltered child--demands an opposition vote.
Will she vote for... or against... the horrific Act?
Delcominy Creations, L.L.C., 9781940317076, 338pp.
Publication Date: July 24, 2018