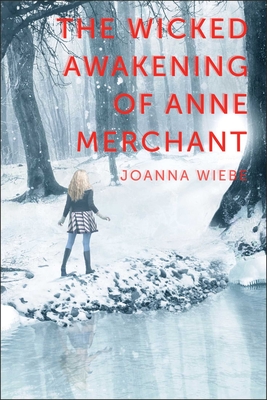 The Wicked Awakening of Anne Merchant (Paperback)
Book Two of the V Trilogy
Benbella Books, 9781940363295, 320pp.
Publication Date: January 20, 2015
* Individual store prices may vary.
Description
Behind every secret lurks one much darker... Thrust back into the cryptic world of Cania Christy, Anne Merchant finds herself tangled in a mystic plot she can't escape. Eerie visions haunt her. Whispers of her nefarious past vex her. But it's not until Ben Zin is forced to compete for the Big V--with a vengeful guardian to assure his failure--that she faces the reality of life in a world ruled by wickedness: she must embrace her inner demons to help those she loves. Hoping the ends will justify the means, Anne starts down a slippery slope that, if she lets temptation guide her, could lead her straight to the underworld.
About the Author
Joanna Wiebe is from Vancouver Island, Canada. She studied creative writing at the University of Alberta, during which time she twice won the James Patrick Folinsbee prize in creative writing, won the Godfrey Prize and was published in the literary journal Fait Accomplit. She lived for a year on the remote northern island of Hokkaido, Japan, which is the inspiration for the verdant Wormwood Island of the V Trilogy.