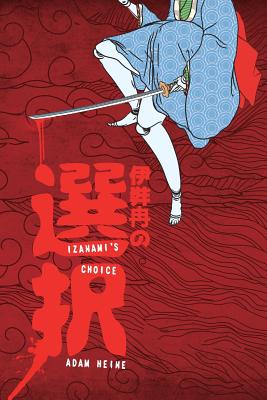 Izanami's Choice
Paperback

* Individual store prices may vary.
Description
Samurai Vs. Robots. Progress. Murder. Choice. In 1901, the Meiji Restoration has abolished the old ways and ushered in a cybernetic revolution. Androids integrate into society at all levels, following their programming for the betterment of every citizen, as servants, bodyguards, and bureaucrats. Jinzou are the future. Japan is at the threshold of a new tomorrow As a ronin steeped in the old ways, Itaru wants nothing more to do with the artificial creations posing as human. But when a jinzou is suspected of murder, he's pulled into a mystery that could tear the nation apart. Malfunction or free will? When is a machine more than just a machine?
Broken Eye Books, 9781940372211, 98pp.
Publication Date: September 1, 2016