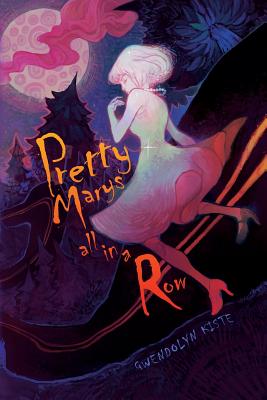 Pretty Marys All in a Row
Paperback

* Individual store prices may vary.
Description
Mary, Mary...
Always hitchhiking the same lonely highway, she calls herself Rhee, but everyone else knows her as Resurrection Mary. And when she's transported home each night to the same decrepit, nowhere mansion, she's always got her sisters.
Call her name three times, and Bloody Mary appears. In the poisoned garden, Mistress Mary, Quite Contrary. Downstairs, Mary Mack, forever building her own coffin. And brooding with her horse skull, the restless Mari Lwyd.
They are the Marys, embodiments of urban legend and what goes bump in the night, every child's nightmare. But as the walls between their realities start to crack, the shadows threaten oblivion.
To save herself and her sisters, Rhee must unravel who the Marys are before the darkness claims them.
Broken Eye Books, 9781940372310, 94pp.
Publication Date: November 28, 2017