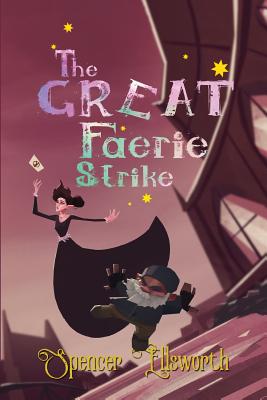 The Great Faerie Strike
Paperback

* Individual store prices may vary.
Description
A revolution in Faerie
Ridley Enterprises has brought industry to the Otherworld, churning out magical goods for profit. But when they fire Charles the gnome, well, they've gone too far. And against a gnome's respectable nature, he takes to the streets, fighting for workers' rights.
The Otherworld's first investigative reporter, Jane, is looking for a story. And she finds it, witnessing a murder and getting sucked into a conspiracy within werewolf high society.
Jane and Charles team up to unite the workers and bring the Ridleys to justice. But a budding romance complicates everything. Can they bring change to Faerie or will dark powers consume both worlds?
Broken Eye Books, 9781940372396, 292pp.
Publication Date: August 6, 2019