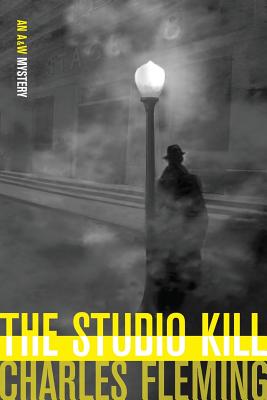 The Studio Kill (Paperback)
Asahina & Wallace, 9781940412085, 262pp.
Publication Date: March 20, 2014
* Individual store prices may vary.
Description
It's 1947 in Los Angeles. Mickey Cohen's men are taking over Bugsy Siegel's rackets. A Red-baiting Congressman is in town looking for Commies in the movie biz. And studio cop John McClellan, head of security for Continental Pictures, has his hands full-with a murdered mogul, the faked suicide of a former flame, a gossip columnist with a nose for studio dirt, and the promise of something like love with a beautiful young screenwriter. Nobody does Hollywood hard-boiled like Charles Fleming. "Beautifully written with all the period details dead-on, dialogue so breezy it'll make your hair stand on end, and a twisty, dangerous plot that keeps you guessing, THE STUDIO KILL is the Real McCoy. Buy it and do like I did-stay up all night and take one long wild ride." -Robert Ward, author of Red Baker and Four Kinds of Rain Charles Fleming is a veteran journalist who has worked for the Los Angeles Herald-Examiner, Variety, Newsweek, and the Los Angeles Times. He is the author of "High Concept: Don Simpson and the Hollywood Culture of Excess" and the novels "The Ivory Coast" and "After Havana." He is also co-author of the New York Times bestsellers "Three Weeks in October" and "My Lobotomy.