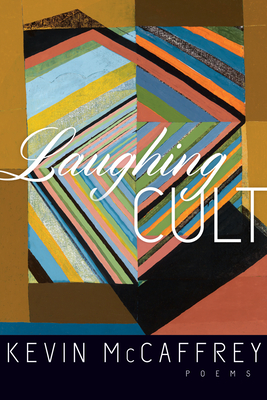 Laughing Cult (Paperback)
Four Winds Press, 9781940423005, 79pp.
Publication Date: June 17, 2014
* Individual store prices may vary.
Description
Inspired by the spirit and approach of Bertolt Brecht's Manual of Piety, the poems of Laughing Cult often employ the structures of ballads, folksongs, and other traditional forms to create miniature sketches marked by romantic ambiguity, occultism, science fiction, and quirky angst. As cool in tone as a Lee Konitz solo and as lacking in affect as pop art, this first collection includes numerous poems that have appeared on the Exquisite Corpse website. To shape something aesthetically charged out of the spent elements and enervated thoughts of a slowly failing society: that's the challenge Laughing Cult has set for itself. These are two-dimensional poems for a one-dimensional age.
About the Author
Kevin McCaffrey is the author of the horror novel Nightmare Therapy. He works at Mount Holyoke College in South Hadley, Massachusetts.