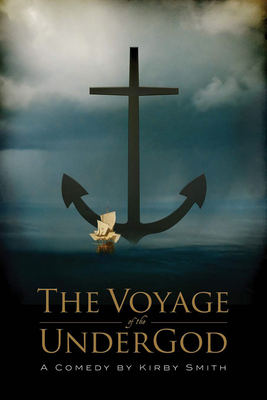 The Voyage of the Undergod (Paperback)
Four Winds Press, 9781940423029, 223pp.
Publication Date: August 12, 2014
* Individual store prices may vary.
Description
Politics is everywhere these days; we are drowning in it. The Voyage of the UnderGod holds up a mirror to this sad state of affairs by creating a world animated by partisan political feeling, every utterance up for grabs as an allusion or parody or gag or prank or desperate cry for help. In a reality TV show a 19th-century tall ship sails the south Atlantic, doubling back to Rio de Janeiro, then down the coast to the deadly Cape Horn. Its celebrity captain is Luther Dorsey, a presidential hopeful whose back-story combines elements of Reagan, Limbaugh, and George W. The tone is mock-heroic yet charged with dramatic intensity as Luther makes his last grasp at the greatness he thinks he deserves.
About the Author
Kirby Smith is the author of O! Hasenfus!: the agony and the ecstasy of the Iran-Contra Affair and Creepicus: a Greco-Roman re-enactment of a presidential tragedy. He lives in Oakland.