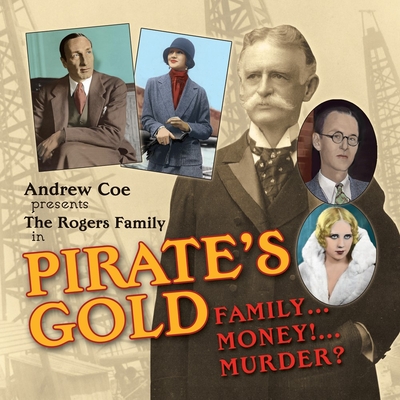 Pirate's Gold
Paperback

* Individual store prices may vary.
Description
Pirate's Gold is story of a great American fortune, a man with the Midas touch, and his descendants who inherited more money than was good for them. A small-town boy from Massachusetts, Henry Huttleston Hell-Hound Rogers helped build Standard Oil into the world's largest oil company, gaining renown as a notorious Wall Street "pirate." After he died, his children inherited $49,000,000--billions in today's money. None of his descendants lived so large as Rogers' son, Colonel Henry Rogers Jr., and his two children, Millicent and Harry. During the 1920s, the public was fascinated by the saga of Millicent's ill-fated marriage to Count Salm, the Austrian tennis champion with matinee idol good looks. In the 1930s Harry's involvement in the death of an actress at a drunken party was front page news in every city in the country. Pirate's Gold looks beneath the headlines to uncover the roots of these stories: the struggles over money and love, and the difficulties of living up to one's famous family name.
Four Winds Press, 9781940423166, 400pp.
Publication Date: August 10, 2021