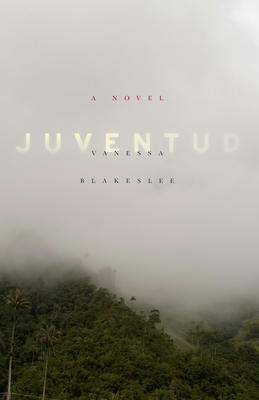 Juventud (Paperback)
Curbside Splendor Publishing, 9781940430584, 300pp.
Publication Date: October 27, 2015
* Individual store prices may vary.
Description
IPPY, Bronze, Literary Fiction
Foreword Reviews' INDIEFAB Book of the Year, Finalist
The Eric Hoffer Award, First Runner-Up in General Fiction
The Montaigne Medal, Finalist Growing up as the only daughter of a wealthy landowner in Santiago de Cali, Colombia, teenaged Mercedes Martinez knows a world of maids, armed guards, and private drivers. When she falls in love with Manuel, a fiery young activist with a passion for his faith and his country, she begins to understand the suffering of the desplazados who share her land. A startling discovery about her father forces Mercedes to doubt everything she thought she knew about her life, and she and Manuel make plans to run away together. But before they can, tragedy strikes in a single violent night. Mercedes flees Colombia for the United States and a life she never could have imagined. Fifteen years later, she returns to Colombia seeking the truth, but discovers that only more questions await. In the bristling, beautiful prose that won her an IPPY Gold Medal for her short story collection Train Shots, Vanessa Blakeslee's Juventud explores the idealism of youth, the complexities of a ravaged country, and the stories we tell ourselves in order to survive.

About the Author
Vanessa Blakeslee's debut short story collection, Train Shots, is the winner of the 2014 IPPY Gold Medal in Short Fiction and long-listed for the 2014 Frank O'Connor International Short Story Award. Vanessa's writing has appeared in The Southern Review, Green Mountains Review, The Paris Review Daily, The Globe and Mail, Kenyon Review Online, and Bustle among many others. Winner of the inaugural Bosque Fiction Prize, she has also been awarded grants and residencies from Yaddo, the Virginia Center for the Creative Arts, The Banff Centre, Ledig House, the Ragdale Foundation, and in 2013 received the Individual Artist Fellowship in Literature from the Florida Division of Cultural Affairs. Born and raised in northeastern Pennsylvania, she is a longtime resident of Maitland, Florida.