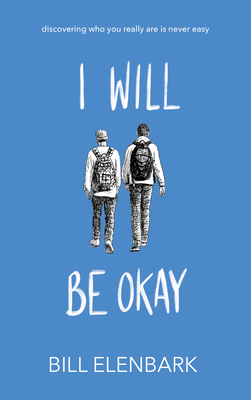 I Will Be Okay
Paperback

* Individual store prices may vary.
Description
The intensity of two boys' feelings for each other threatens to be overwhelmed by family tensions that rip them apart before their relationship even starts. Mateo's father is overly obsessed with his fifteen-year-old son's baseball achievements to the exclusion of other interests (manga, indie rock music, and Stick—the boy from the "troubled" family down the street, the one with thirteen children of mixed races). Mateo's mother comes from a sprawling Puerto Rican family that provides little privacy and complicated support as Mateo and his father clash over a baseball injury that jeopardizes his season. Down the street, Stick is dealing with the sudden loss of his father and living up to an image he believes his father saw in himself, one that wasn't gay, which drives him to drink and do drugs beyond anything he and Mateo have experimented. They come together and fall apart. Like a mantra, Mateo repeats the words from one of the band's songs whenever he gets hurt or afraid: I WILL BE OKAY. Unfortunately, it doesn't always work.
Praise For I Will Be Okay…
"The author explores the weight of coming out to one's family and oneself with gentle thoughtfulness... It's all a little messy, uplifting in parts, yet committed to a triumphant finale... Fumbling toward graceful sweetness." —Kirkus Reviews
Walrus Publishing, 9781940442280, 250pp.
Publication Date: June 30, 2020
About the Author
Bill Elenbark started writing stories in the empty pages of engineering class notebooks in massive lecture halls at Rutgers University. He got his MA in Writing at Rowan University where his love for YA stories flourished. He travels all across the country for his day job as an engineer and has lived all over the state of New Jersey. When he's home he spends much of his time commuting to coffee shops in Manhattan and Brooklyn to write. He currently resides with his boyfriend in Hoboken.