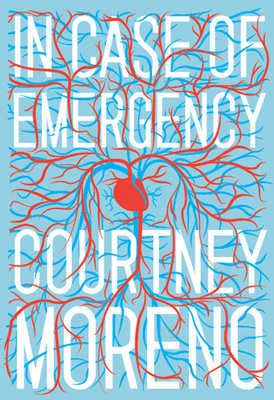 In Case of Emergency (Hardcover)
McSweeney's, 9781940450261, 274pp.
Publication Date: September 9, 2014
* Individual store prices may vary.
Description
What do you do when you can't function? After rookie EMT Piper Gallagher responds to a call outside a Los Angeles shopping mall for a man who can only tell her, "I can't function," the question begins to haunt her. How will Piper continue to function despite the horror she sees working in South Central, and despite her own fractured past? And how will the woman Piper loves continue to function as she experiences the aftershocks of her time spent serving in Iraq? Piper's experiences as a rookie break her down and open her up as her genuine urge to help patients confronts the daily realities of life in the back of an ambulance and a hospital's hallways. This vivid and visceral debut is a rich study in trauma--in its causes and effects, in its methods and disguises, in its power and its pull.

About the Author
Courtney Moreno's award-winning writing has been published in LA Weekly and Best American Nonrequired Reading. She received a B.S. in molecular biology from the University of California, Berkeley, and an M.F.A. in creative writing from the University of San Francisco. During the ten years in between, she worked as an entomologist's assistant, lab technician, clinical research coordinator, stagehand, set carpenter, modern and aerial dancer, EMT, and field training officer. She lives in San Francisco.