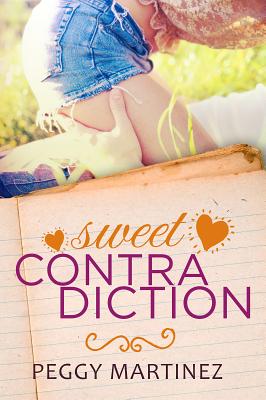 Sweet Contradiction (The Contradiction Series #1)
Paperback

* Individual store prices may vary.
Description
When Beth Michaels hightailed it out of the hole-in-the-road town she grew up in, she only had two goals. One - get as far away as quickly as possible, and two - never set foot in her parent's home again. But when she receives a heart breaking call from her childhood best friend, Jen, she has no choice but to turn her '56 Ford pickup back in the direction of Salem, Missouri to attend a funeral.
There' a new local in town when Beth arrives, and suddenly, it ain't all that easy for her to remember her rules for dating.
#1. Cookie-cutter-perfect guys ain't her type.
#2. Tie wearin' and church frequentin' is an automatic dismissal.
#3. Most importantly, never date anyone from small minded, conservative, Bible-thumping towns like Salem.
Unfortunately, Matthew Wright breaks all her rules and then some.
Matt might be from a small town and have small town values, but that doesn't mean he fits into a little slot of Beth's preconceived notions. After all, ever so often good guys are good. Now if he could just convince Beth to let go of her past and give him a chance, he's pretty sure there's a whole lotta sweet under that prickly exterior.
His own... Sweet Contradiction.
Clean Teen Publishing, 9781940534688, 247pp.
Publication Date: August 26, 2014
About the Author
Peggy Martinez is a full time Author who has over a dozen published works, including the Time Warper Series, the State of Decay Trilogy, the Contradiction Series, the Reapers Grimm Series, her middle grade Super Zero Series, and various novellas and serials.
When not writing, Peggy can be found homeschooling her teen son and four daughters. You may also find her packaging hundreds of boxes for her monthly box subscription business she founded just for readers! (Lit-Cube) She could also be spotted reading, making soap, dabbling in aromatherapy, watching gangster movies, prepping for the zombie apocalypse, or downing insane amounts of Twizzlers and Kazoozles. Oh yeah... and day dreaming about owning a small homestead or taking a dream vacation to Greece, Scotland, & Ireland. 
or
Not Currently Available for Direct Purchase