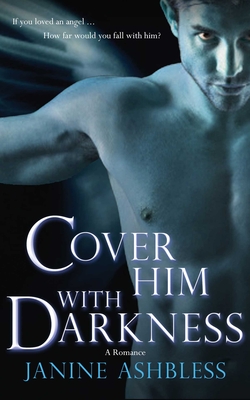 Cover Him With Darkness (Paperback)
A Romance
Tempted Romance, 9781940550015, 256pp.
Publication Date: October 14, 2014
* Individual store prices may vary.
Description
In a remote and mountainous part of Europe, a priest keeps a dark secret beneath his chapel--a prisoner. Even the holy man does not know how long he has been there—hundreds of years, perhaps, or even longer. The priest's fear is that anyone in his parish would ever come in contact with his mysterious and unholy charge. But what happens is even worse than he could have ever imagined. His lovely young daughter Milja, whose innocence and devotion to God he prizes over all else, trails her father into the cavern and catches a glimpse of the prisoner, a beautiful being like the most handsome of men, and yet not. She looks into his eyes and sees pain and wisdom and eternity. Unable to keep away from this silent creature chained to an altar stone, she is torn between family loyalty and her growing connection to their prisoner. One day her father discovers their forbidden intimacy and sends Milja off to America to be raised by her aunt in Boston. Cover Him in Darkness is a dark and thrilling story of an archangel banished from heaven and the human woman with whom he falls in love.
About the Author

British erotic romance author Janine Ashbless likes to write paranormal and dark fantasy-themed erotica and has a lifelong interest in mythology, folklore, and history. A rising star in the paranormal romance and fantasy realm, she has won many writing accolades and has been published by HarperCollins and Ellora's Cave. She lives in the North of England surrounded by dogs, bad weather, and books on travel.

or
Not Currently Available for Direct Purchase