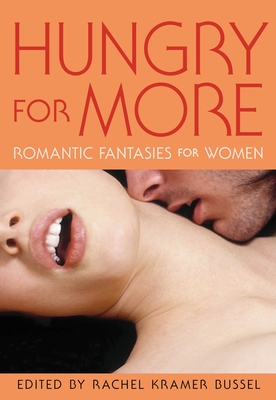 Hungry for More (Paperback)
Romantic Fantasies for Women
Tempted Romance, 9781940550046, 226pp.
Publication Date: August 12, 2014
* Individual store prices may vary.
Description
Romance is all about fantasies of love that ignite the imagination and light a fire inside. Love and sexual fantasy have always been intimately intertwined, and this collection of steamy stories shows just how well the two can merge. Combining rich and explicit imagery with classic love stories, the best writers of erotic romance bring to life tales that can be read aloud in bed. From long-lost lovers reunited to love at first sight to romance rekindled, award-winning editor Rachel Kramer Bussel offers succulent stories that will quicken heartbeats and appeal to the most romantic of souls.
About the Author
Rachel Kramer Bussel, of "Penthouse Variations" fame, writes for "The New York Observer" and also pens two of the top rated blogs of today. She has been featured on national media such as including "The Gayle King Show, Top Chef, Martha Stewart," and much more. She is a prolific writer and editor, and her titles include "Passion, He's on Top, She's on Top, Do Not Disturb," and "Only You." Visit her at RachelKramerBussel.com. She lives in New York City.