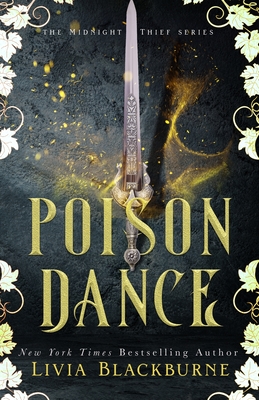 Poison Dance (Paperback)
Lion's Quill Press, 9781940584003, 86pp.
Publication Date: September 24, 2013
* Individual store prices may vary.
Description
James is skilled, efficient, and deadly, a hired blade navigating the shifting alliances of a deteriorating Assassin's Guild. Then he meets Thalia, an alluring but troubled dancing girl who offers him a way out-if he'll help her kill a powerful nobleman. With the Guild falling apart, it just might be worth the risk. But when you live, breathe, and love in a world that's forever flirting with death, the slightest misstep can be poison.
Poison Dance is approximately 14,000 words long, or 54 printed pages. The paperback version of Poison Dance also includes two deleted scenes and two behind-the-scenes articles from the author on writing James's character.
About the Author
Livia Blackburne has a PhD in neuroscience from MIT, where she conducted research on the neural correlates of reading. She still blogs on the intersection of writing and brain science (blog.liviablackburne.com). She lives in Los Angeles with her husband. This is her debut novel.