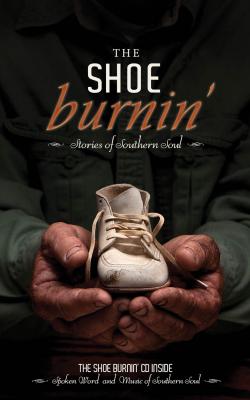 The Shoe Burnin' (Hardcover)
Stories of Southern Soul
River's Edge Media, 9781940595009, 216pp.
Publication Date: November 1, 2013
* Individual store prices may vary.
Description
The first Shoe Burnin' occurred on a cold winter's night years ago in Alabama. When the firewood ran out, a box of old shoes provided the assembled group of friends and artists with the fuel they needed to stock the hearth and share stories and songs late into the night. The bond forged that night began a tradition of fireside Shoe Burnin's. Naturally, many of the stories and songs involved shoes -- the places they've been and the people who wore them. Now, for the first time, these works have been collected in The Shoe Burnin', Stories of Southern Soul. The hardcover book includes a companion CD of spoken word and music that captures the Southern soul.
Praise For The Shoe Burnin': Stories of Southern Soul…
A charming collection of poetry, stories, essays and music shared by storytellers, for storytellers, at an annual Southern gathering—the Shoe Burnin'.In this unique assortment of poetry, prose, memoir, music and more, editor Formichella (Whores for Life, 1997) introduces readers to one of the South's worst-kept secrets: the Shoe Burnin', an event spawned by a drinking binge and a burn pile fueled by a box of old footwear. Now an annual Thanksgiving tradition taking place just outside Fairhope, Alabama, the Shoe Burnin' hosts Southern writers eager to share stories with their peers over a pile of burning canvas and leather. Collected here, thanks in no small part to curator and contributor Shari Smith, are the works of some of these gatherers, a multimedia experience of more than 20 stories along with an accompanying CD presenting several of those tales in spoken word form, alongside songs influenced by the traditions of blues, soul, country and folk music. Each story is a balance of crass and colorful, hip and quirky, some featuring straightforward narratives while others amble, attempting to capture something more ethereal. There's a surprising level of inclusiveness as well, with numerous female authors, the integration of other cultures and, in Marlin Barton's "Short Days, Dog Days," the mash-up of a man dealing with his daughter's lesbianism and a floating light, illustrating the begrudging changes to Southern values. Other tales convey familiar country archetypes with modern-day twists, perhaps the most notable being Suzanne Hudson's "All the Way to Memphis," featuring a murderous housewife picking up an ADHD-stricken hitchhiker who turns her on to a sort of morbid self-actualization. The repetition of shoes in each story, the theme that ties it all together, can seem pat at times, but focusing overmuch on that would be missing the point; the shoes are merely an excuse, a gateway for the storytellers to share with their fellow storytellers as the footwear fire burns. A charming assortment that, for some readers, could retune the meaning of Southern.

- Kirkus Reviews
or
Not Currently Available for Direct Purchase