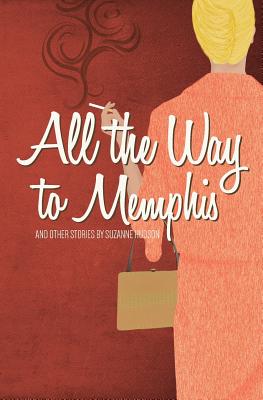 All the Way to Memphis and Other Stories (Paperback)
River's Edge Media, LLC, 9781940595030, 212pp.
Publication Date: April 15, 2014
Description
Suzanne Hudson's All the Way to Memphis is more than a collection of short stories; it is a trip. This collection's strength lies in its trajectory. It trespasses through the southern gothic but does not stall there. It continues on to create a map that transcends the confines of abusive family members and social hierarchies that have long stereotyped the South to arrive at a place familiar to all: the human heart.
Praise For All the Way to Memphis and Other Stories…
"Beginning with 'The Fall of the Nixon Administration,' I could not get enough of this fine new collection of short stories. Suzanne Hudson writes about what Southerners do when faced with dire circumstances. It ain't always pretty, but sure as hell is readable. With pen in hand, Hudson is a tornado looking for a trailer. Look out! You might get blown away."

--Marshall Chapman, singer, songwriter, and author of Goodbye, Little Rock and Roller and They Came to Nashville
Advertisement