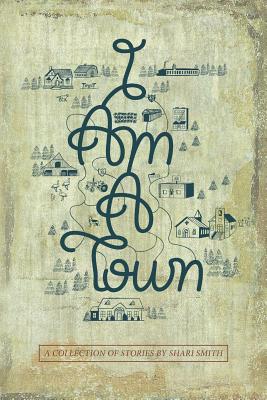 I Am a Town (Paperback)
River's Edge Media, LLC, 9781940595108, 270pp.
Publication Date: November 28, 2014
Description
Shari Smith's roots reach into the Midwest and spread under the Mason-Dixon line into the heart of Dixie. She draws on both in this collection of heartwarming stories that originated on her blog, Gunpowder, Cowboy Boots, and Mascara.
With the compassion of an old soul, irreverent wit, her North Carolina vernacular, and more than a few cuss words, Shari takes the reader into "her country," the small town of Claremont, North Carolina and a mystical land in Alabama called Waterhole Branch. Holding nothing back, she explores the sensitive issues of a rural community, creative minds of the music and literary world, and how a small town's tragedy affects an entire nation.
Shari Smith writes with insight into the ordinary folks who meet each morning at the Claremont Café, the Boys at the Back Table, and with equanimity of prize-winning writers, songwriters, and musicians who gather on the deck of her hundred-year-old farm house. Her world is populated with beloved dogs, horses, children, neighbors, and a bunch of crazy artist-types. All are "her people"—people you want to know.
Advertisement