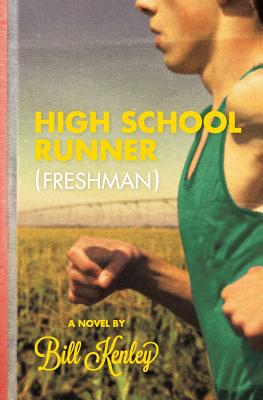 High School Runner (Paperback)
Freshman
River's Edge Media, LLC, 9781940595221, 284pp.
Publication Date: May 15, 2015
* Individual store prices may vary.
Description
High School Runner (Freshman) effectively follows the long-held tradition of coming-of-age novels, but with some twists. It tells the story of Sherman Leopold Kindle, or K1, a ninth grader beginning his high school journey as an initially apprehensive member of the cross-country track team. Over the course of the season, he learns to rise to the challenge of the work, self-discipline, teamwork, and most importantly, empathy. His often hilarious, sometimes pathetic, and ultimately pitiful coach mentors all of the runners - veteran or rookie, braggart or slacker, star or dud - in less-than-conventional fashion. As his life falls completely apart - both personal and professional - Coach Viddstein molds his team and inspires them to their greatest success. With splendid details and incisive, humorous writing, Bill Kenley brings Freshman Runner to the finish line.
Praise For High School Runner: Freshman…
"A solid debut set in the demanding world of high school distance runners, lit with pathos and humor." - Kirkus Reviews

"If you're a runner, this story is a must-read. If you're not, read it anyway. Very funny." - Mark Hentemann, Executive Producer/Writer Family Guy

"Funny, inspiring, distinct of character, and rich in detail, High School Runner rightly belongs in the canon of other fine tales of the track. Kenley more than lived up to my standard with such books: it made me want to go out and run—fast." - Neal Bascomb, author of The Perfect Mile