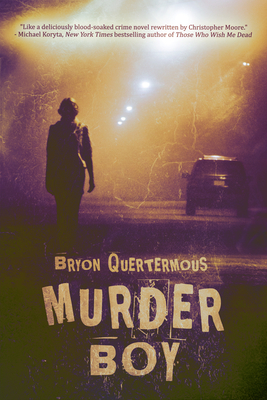 Murder Boy (Dominick Prince #1)
Paperback

* Individual store prices may vary.
Description
Dominick Prince is out of options. He's lived in Detroit long enough to use his experiences of crime and poverty to fuel his writing, but he's ready to move on to bigger and better things. Dominick's thesis advisor, the elitist Parker Farmington, refuses to let Dominick pass his class, thinking the genre of potboilers beneath him. Which means rather than becoming the next literary sensation, Dominick will spend his life asking customers if they'd like fries with that. And if that's the only plan, kidnapping doesn't seem like such a bad plan B. So if Farmington won't pass him willfully, Dominick will make him do it forcefully. And once he has Farmington's signature, fame and fortune are within Dominick's grasp. But while Dominick may have a devious and brilliant mind on the page, in reality he's more Betty White than Walter White. And before he can write 'the plot thickens, ' Dominick's plan begins to go horribly wrong. Teaming with Farmington's jilted mistress and her loose-cannon bounty hunter brother, Dominick finds that if even the best laid plans go awry, then his doesn't have a snowball's chance in hell. And being a great writer won't matter much if he's six feet under.
Polis Books, 9781940610276, 256pp.
Publication Date: March 31, 2015
About the Author
Bryon Quertermous was born and raised in Michigan. His short stories have appeared in Plots With Guns, Thuglit, and Crime Factory among others, and in the anthologies Hardcore Hardboiled, The Year's Finest Crime, Mystery Stories, and Uncage Me. He was shortlisted for the Debut Dagger Award from the U.K. Crime Writers' Association. He currently lives outside of Detroit with his wife and three children. Visit him at bryonquertermous.com and follow him on Twitter at @BryonQ.