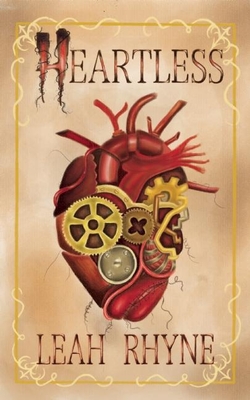 Heartless (Jolene Hall #1)
Hardcover

* Individual store prices may vary.
Description
In a contemporary take on the Frankenstein tale, Jolene Hall is dead - sort of. She can walk, think and talk, but her heart no longer beats. After being abducted and subjected to horrific experiments, Jo wakes up to find her body is a mosaic of jagged wounds and stapled flesh. Jo has a choice: go to the authorities, or team with her best friend Lucy and boyfriend Eli to save herself. She wants to know who turned her into a monster, and live to see another sunrise. On a trip deep into the snowy White Mountains, to a hidden laboratory filled with bodies of the dead, Jo and Lucy find more 'creatures' just like her. Part body, part machine, run by batteries and electricity, these girls are killers, created by a shadowy Order with a penchant for chaos...and murder. To make matters worse, a photo on a wall of victims reveals Lucy is next in line to be recruited" into this army When Jo's physical condition takes a turn for the worse, and the and the Order kidnaps those she loves most, saving her best friend and the man she loves might just mean sacrificing herself...or what's left of her.
Polis Books, 9781940610870, 320pp.
Publication Date: May 10, 2016
About the Author
Leah Rhyne is a Jersey girl who's lived in the South so long she's lost her accent...but never her attitude. After spending most of her childhood watching movies like Star Wars, Alien(s), and A Nightmare On Elm Street, and reading books like Stephen King's The Shining or It, Leah now spends her days writing tales of horror and science fiction. Her short fiction has appeared in such publications as Abyss & Apex Magazine and Revolt Daily. She writes for LitReactor.com, and for herself at leahrhyne.com. Leah lives with her husband, daughter, and a small menagerie of pets. In her barely-there spare time, she loves running and yoga. Follow her on Twitter at @leah_beth. She lives in Charleston, South Carolina.