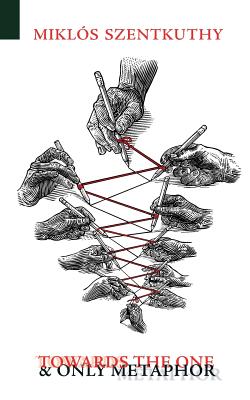 Towards the One and Only Metaphor
Paperback

* Individual store prices may vary.
Description
Unique in Hungarian literature, at the time of its first appearance in 1935, Towards the One & Only Metaphor was greeted with plaudits by such leading Hungarian critics as L szl N meth, Andr's Hevesi, and G bor Hal sz, with N meth declaring: "Szentkuthy's invention has the merit that he pries writing open in an entirely original manner. . . Where everything was wobbling the writer either joins the earth-shaping forces, or else he sets up his culture-building laboratory over all oscillations. Seated in his cogitarium, even in spite of himself, Szentkuthy is brother to the bellicose on earth in the same way as a cloud is a relative to a plow in its new sowing work." Szentkuthy referred to this nearly unclassifiable text as a Catalogus Rerum, "an index that is of entities and phenomena, a Catalogue of Everything in the Entire World." In a sequence of 112 shorter and longer passages, Szentkuthy has recorded his experiences and thoughts, reflected on his reading matter as well as political, historical, and erotic events, moving from epic subjectivity to ontological actualities: "Two things excite me: the most subjective epic details and the ephemeral trivialities of my most subjective life, in all their own factual, unstylized individuality - and the big facts of the world in their allegorical, Standbild-like grandiosity: death, summer, sea, love, gods, flowers." Similar in kind to the ruminative waste books of Lichtenberg and the journals of Joubert, while Towards the One and Only Metaphor is a fragmentary text, at the same time, it is ordered, like a group of disparate stars which, when viewed from afar, reveal or can be perceived to form a constellation - they are sculpted by a geometry of thought. Szentkuthy conjures up and analyzes spectacle and thought past and present with sensitivity, erudition, and linguistic force. As Andr's Keszthelyi observed, the text is essentially something of a manifesto, "an explicit formulation of the author's intentions, his scale of values, or, if you wish: his ars poetica." Through dehumanization, Szentkuthy returns us to the embryo and the ornament, but so as to bring us into the very particles of existence. Towards the One and Only Metaphor is also a confessional, a laying bare of the heart, even through masks, but in moving beyond the torpid self-obsession that rules our age, Szentkuthy's revelations yield forth the x-ray of a typus, and like Montaigne and Rousseau, he is equally revealing, entertaining, and humorous. Now available in English for the first time, Towards the One & Only Metaphor is destined to stand as one of the principal works of world literature of the 20th century.
Contra Mundum Press, 9781940625003, 408pp.
Publication Date: September 6, 2013