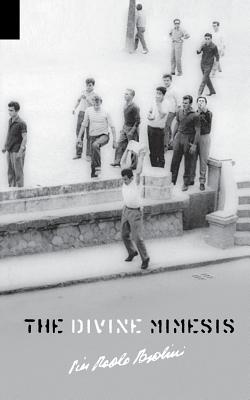 The Divine Mimesis
Paperback

* Individual store prices may vary.
Description
Written between 1963 and 1967, The Divine Mimesis, Pasolini's imitation of the early cantos of the Inferno, offers a searing critique of Italian society and the intelligentsia of the 1960s. It is also a self-critique by the author of The Ashes of Gramsci (1957) who saw the civic world evoked by that book fading absolutely from view. By the mid-1960s, Pasolini theorized, the Italian language had sacrificed its connotative expressiveness for the sake of a denuded technological language of pure communication. In this context, he projects a 'rewrite' of Dante's Commedia in which two historical embodiments of Pasolini himself occupy the roles of the pilgrim and guide in their underworld journey. Densely layered with poetic and philological allusions, and illuminated by a parallel text of photographs that juxtapose the world of the Italian literati to the simple reality of rural Italian life, this narrative was curtailed by Pasolini several years before he sent it to his publisher, a few months prior to his murder in 1975. Yet, many of Pasolini's projects took the provisional form of "Notes toward..." an eventual work, such as Sopralluoghi in Palestina (Location Scouting in Palestine), Appunti per una Oresteiade africana (Notes for an African Oresteia), and Appunti per un film sull'India (Notes for a Film on India). The Divine Mimesis has a kinship to these filmic works as Pasolini himself ruled it 'complete' though still in a partial form. Written at a turning point in his life when he was wrestling with his poetic 'demons, ' the true center of gravity of Pasolini's Dantean project is the potential of poetry to teach and probe, ethically and aesthetically, in reality. "I wanted to make something seething and magmatic," Pasolini declared, "even if in prose." In this first English translation of Pasolini's La divina mimesis, Italianist Thomas E. Peterson offers historical, linguistic, and cultural analyses that aim to expand the discourse about an enigmatic author considered by many to be the greatest Italian poet after Montale. Published by Contra Mundum Press one year in advance of the 40th anniversary of Pasolini's death. * In the history of twentieth-century poetry, there is no other poet besides Pasolini who has more tenaciously interrogated his own 'I, ' more persistently contemplated it, admired it, examined it, analyzed it and dissected it in order then to show its suffering entrails to the world, as they beg for understanding, affection, and pity. - Giorgio B rberi Squarotti *
Contra Mundum Press, 9781940625072, 176pp.
Publication Date: November 2, 2014