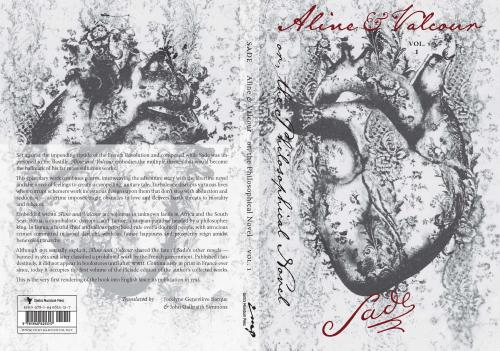 Aline and Valcour, Vol. 1
or, the Philosophical Novel
Paperback

* Individual store prices may vary.
Description
Set against the impending riptide of the French Revolution and composed while Sade was imprisoned in the Bastille, Aline and Valcour embodies the multiple themes that would become the hallmark of his far more sulfurous works.
This epistolary work combines genres, interweaving the adventure story with the libertine novel and the novel of feelings to create a compelling, unitary tale. Turbulence disrupts virtuous lives when corrupt schemers work incestuous designs upon them that don't stop with abduction and seduction -- as crime imposes tragic obstacles to love and delivers harsh threats to morality and religion.
Embedded within Aline and Valcour are sojourns in unknown lands in Africa and the South Seas: Butua, a cannibalistic dystopia, and Tamo , a utopian paradise headed by a philosopher-king. In Butua, a lustful chief and callous priesthood rule over a doomed people, with atrocious crimes committed in broad daylight, while in Tamo happiness and prosperity reign amidst benevolent anarchy.
Although not sexually explicit, Aline and Valcour shared the fate of Sade's other novels -- banned in 1815 and later classified a prohibited work by the French government. Published clandestinely, it did not appear in bookstores until after WWII. Continuously in print in France ever since, today it occupies the first volume of the Pl iade edition of the author's collected works.
This is the very first rendering of the book into English since its publication in 1795.
Praise For Aline and Valcour, Vol. 1: or, the Philosophical Novel…
"Sade's neglected masterpiece...can be considered not only a decisive turning point in the author's development, but also a significant milestone in the history of the philosophy of emotion." - Marco Menin, University of Turin

"For those of us who have been waiting a lifetime for a translation, Aline and Valcour is the final piece of the puzzle that is Sade, and a key work in French literature." -- Steven Moore, author of The Novel: An Alternative History

Aline and Valcour will force readers on this side of the Atlantic to re-think everything they've ever learned, heard, or read about the Marquis de Sade. The translation of this formidable novel... is accurate, clear, loses nothing of the Sadean voice, and makes for compelling reading. -- Alyson Waters, PhD, managing editor of Yale French Studies

"This remarkable translation of this extraordinary novel, done into English with such talent and devotion, will be a landmark contribution to French studies in the English-speaking world." -- Donald Nicholson-Smith, translator, Chevalier des Arts et Lettres

"Aline and Valcour shows an epistolary novel that is very much in and of the Revolutionary moment, which only enhances its appeal. That Sade produced a book this good is an occasion for surprise and pleasure. Aline and Valcour has the capacity to not only deepen the popular conception of Sade but the popular-academic conception of him as influenced by Barthes and Foucault. I also greatly admire the translation, which is kept in period but is not at all a pastiche. It is both formal and direct." -- Prof. Nicholas Birns, New York University
Contra Mundum Press, 9781940625317, 210pp.
Publication Date: December 2, 2019