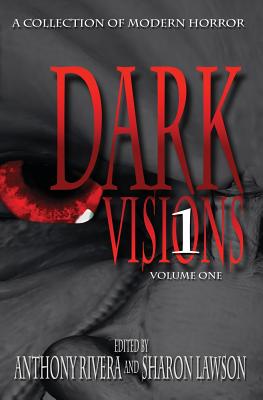 Dark Visions (Paperback)
A Collection of Modern Horror - Volume One
Grey Matter Press, 9781940658001, 272pp.
Publication Date: September 17, 2013
* Individual store prices may vary.
Description
Somewhere just beyond the veil of human perception lies a darkened plane where terrible things reside. Weaving their horrifying visions, they pull the strings on our lives and lure us into a comfortable reality. But it's a web of lies...
DARK VISIONS: A COLLECTION OF MODERN HORROR is their instruction manual.
DARK VISIONS - VOLUME ONE includes thirteen disturbing tales of dread from some of the most visionary minds writing horror, SciFi and speculative fiction. From twisted accounts of the false understanding of our own existence to the harsh psychological torture that inherent evil forces us to endure, DARK VISIONS uncovers the truth behind our own misguided concepts of reality.
Featuring the work of New York Times bestselling authors, Bram Stoker award winners and nominees, and a selection of the finest work from the brightest new voices in dark fiction, DARK VISIONS: A COLLECTION OF MODERN HORROR - VOLUME ONE takes readers on a spell-binding journey that doesn't let up even long after the book has been closed.