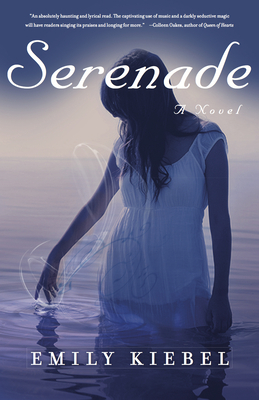 Serenade (Paperback)
Sparkpress, 9781940716046, 358pp.
Publication Date: July 15, 2014
* Individual store prices may vary.
Description
Lorelei Clark's only concern was her future as a classically trained soprano, that is, until the day her father was tragically killed. Shattered by his death, she hesitantly accepts an invitation from a mysterious aunt to visit her lavish oceanside home in Cape Cod. She quickly discovers that her aunt and the two women who live with her are harboring a frightening secret they are sirens, terrifying mythical creatures responsible for singing doomed sailors to their deaths. Even more astounding, Lorelei is one of them. In this new world where water comes alive at her touch and an ancient power pulses beneath the tide, the most important rule Lorelei must learn is that a siren never interferes with fate. When she breaks this rule by rescuing a handsome sailor who should have died at sea, the sirens vow she must finish the job or face grave consequences. Finding herself inexplicably attracted to him, she must fight to keep him safe from the others, even if it means risking her own life and her heart in the process.