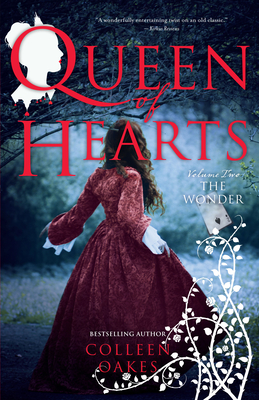 Queen of Hearts Volume Two (Paperback)
The Wonder
She Writes Press, 9781940716213, 238pp.
Publication Date: July 22, 2014
Other Editions of This Title:
Paperback (2/14/2014)
* Individual store prices may vary.
Description
An Exiled Princess. An Ancient Tribe. A Dangerous Stranger. Dinah, the former Princess of Wonderland Palace, has been chased into the wilds of Wonderland after the murder of her brother and the ruin of her coronation. Now, as her half-sister Vittiore sits on the throne beside her father, the brutal King of Hearts, Dinah finds herself alone in the forbidding Twisted Wood with only Morte, a homicidal beast, for company. Hunted by the King and his army of Cards, Dinah struggles to evade those who long for her head, including Cheshire, the King's clever advisor, who is slowly tightening his grasp around her. The former Princess finds herself at the center of a web of conspiracy reaching far beyond the Palace and deep into the mysterious Yurkei mountain tribes. But Dinah knows something that her allies and enemies do not: that the most dangerous conflict of all has already begun as she battles the rage inside of her, and love slips further from her grasp. But be warned...not every fairy tale has a happy ending. This is the story of a princess who became a villain.
or
Not Currently Available for Direct Purchase