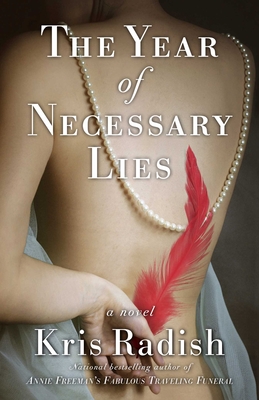 The Year of Necessary Lies
Paperback

* Individual store prices may vary.
Description
One amazing year in a remarkable woman's life journey becomes the inspiration for generations when she takes a huge risk, follows her heart, embraces forbidden love, and unwittingly becomes the champion of a winged world that is on the brink of extinction. It's 1903, the world is poised for drastic change, and Julia Briton is a naive, beautiful Boston socialite who suffers a series of devastating losses and discovers that her beloved husband is involved in the plume trade--the massive slaughter of birds for use in the fashion industry. When Julia is secretly ushered into the early 20th century by a group of brazen female activists, she boldly risks everything and embarks on a perilous journey to the wilds of untamed Florida, a place of great danger where men will stop at nothing to get what they want and where one man, and a faithful friend, force her to make yet more life-changing decisions. Years later, when Julia's great-granddaughter, Kelly, discovers some hidden tape recordings in her famous great-grandmother's dresser and learns the real truth about Julia's year, a year that changed the course of history, she must decide what to do with her grandmother's incredible legacy. Will she keep the real "secret of the year", or will she be brave enough to follow her own heart? USA Best Book Awards: Fiction: Historical, Finalist
Sparkpress, 9781940716510, 342pp.
Publication Date: August 11, 2015