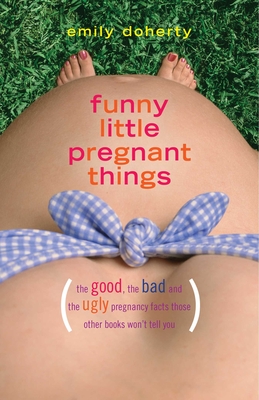 Funny Little Pregnant Things (Paperback)
The Good, the Bad, and the Just Plain Gross Things about Pregnancy That Other Books Aren't Going to Tell You
Sparkpress, 9781940716589, 188pp.
Publication Date: April 5, 2016
* Individual store prices may vary.
Description
Today's pregnancy books may no longer recommend martinis and cigarettes to help pregnant women relax, but most offer moms to be a ton of worthless information--like what kind of fruit your baby is the size of at Week 16. Is there any practical value in knowing that your child resembles produce? And where's the good stuff--the useful details, like beware of the baby registry and all the crap you will never use, or be prepared to get breast milk all over everything you own? Hilarious, candid, and easy to read, Funny Little Pregnant Things is full of helpful information about all the stuff people don't tell you about pregnancy--the good, the bad, and the ugly.