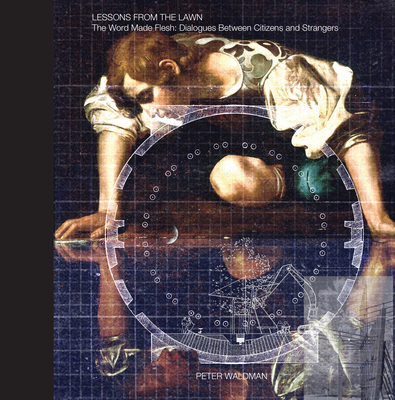 Lessons from the Lawn (Hardcover)
The Word Made Flesh: Dialogues Between Citizens and Strangers
Oro Editions, 9781940743998, 176pp.
Publication Date: January 15, 2019
* Individual store prices may vary.
Description
This project demonstrates the utility of heuristic thinking serving as an introduction to the central core of the book: the primer of spatial and material elements, which guides individuals and groups to analyze, engage, and initiate the constructed environment. It provides a broad overview to the analytical method Waldman has developed over half a century of teaching and practice, framing its relevance of architecture at the scales of both the garden and the city and the importance of understanding "building" as a verb. Waldman reflects here on how his lessons are all around us, first chanted as nursery rhymes, then synthetic carols, if not complex chora, to reveal the utility of orientation and the profound effects of gravity. Finally, this book lands readers on the Lawn in an essay on the contemporary relevance of Charlottesville's Landscapes of Aggression of 8/11/2017 and resilience founded on the eschatological catalyst of Fallow Ground. Jefferson kept journals all his life at Monticello and later at Poplar Forest of both natural conditions and human consequences and made plans accordingly of building up and tearing down to make a covenant with the world, again. Contributors: Michael Benedikt Ila Berman Kiel Moe Adele Naude Santos Billie Tsien Tod Williams.