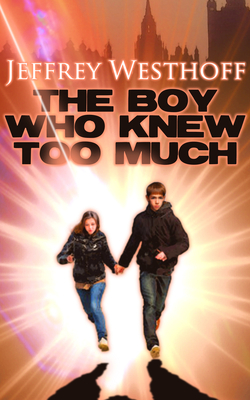 The Boy Who Knew Too Much (Paperback)
Intrigue Publishing LLC, 9781940758053, 280pp.
Publication Date: June 1, 2015
* Individual store prices may vary.
Description
The adventure of Brian Parker's dreams has just become a nightmare. While on a school trip to Europe, Brian hopes for just a taste of the glamour and excitement from his favorite spy novels. Yet he gets way more than he bargained for when he stumbles across a wounded spy in a Lucerne alley. The man's dying words catapult Brian into a desperate chase across the continent. America's latest super weapon is at stake, and everyone from a rogue CIA officer to a sadistic criminal mastermind is after it—and Brian. New enemies emerge at every turn, but he soon finds a welcome ally in Larissa, a beautiful French girl who loves the Ramones and is handy with a blast of pepper spray. Brian faces a deadly path, but reading all those spy novels has taught him a few tricks of the trade. They just might save his life.
About the Author
Jeffrey Westhoff has served as a film critic, feature writer, reporter, and copy editor in his career as a journalist. Growing up he spent his Saturday mornings at the library and his Saturday nights at the movies. That love of reading and film prepared his future as a movie critic. He lives in Chicago.