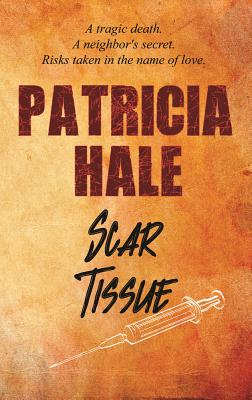 Scar Tissue (The Cole and Callahan Thriller Series) (Paperback)
Intrigue Publishing LLC, 9781940758855, 194pp.
Publication Date: September 1, 2018
* Individual store prices may vary.
Description
Ashley Lambert jumped eighteen stories to her death. It's a clear-cut suicide. And Ashley's parents want to know why their flawless daughter would take her life. They've hired the PI team of Griff Cole and Britt Callahan to find the answers. When the investigation leads to performance enhancing drugs and blackmail, Ashley's coaches, peers and even her parents come into question. The disturbing truth is testimony to the lines that are crossed, and risks taken…in the name of love.

Meanwhile, when Britt sees the bruising on her neighbor's arm she can't let it go, and is working overtime to bring to light the violent behavior next door. The neighbor, Rhea McKenzie, has a secret. Bruises aren't the only thing she's hiding. When an off-hand comment discloses a connection to Ashley Lambert the two cases become entwined, setting off an unstoppable chain of events. Britt is sucked into an alliance with Rhea and forced to make decisions that challenge her ethics, threaten her relationship and in the end, may cost her everything.
About the Author
Patricia Hale is a writer whose essays have appeared in literary magazines and the anthology, My Heart's First Steps. She is a member of Sisters in Crime, Mystery Writers of America, NH Writer's Project and Maine Writer's and Publisher's Alliance. She is the author of The Church of the Holy Child and Durable Goods. She lives in Fremont, New Hampshire.
Praise For Scar Tissue (The Cole and Callahan Thriller Series)…
"The author has successfully gone very smoothly between the various situations without confusing the reader or causing a feeling of 'disconnect.' The characters are created in a way that the reader can feel connected to them." —LAWonder10!, reviewer on Rockin Book Reviews website
or
Not Currently Available for Direct Purchase