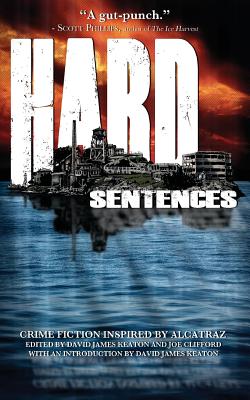 Hard Sentences
Crime Fiction Inspired by Alcatraz
Paperback

* Individual store prices may vary.
Description
Inside these walls, you'll find 19 stories detailing the cold, strange history of The Rock, nightmares real and imagined, including the deadly, acid-induced legacy of Whitey Bulger, Al Capone's final days, as well as dark tales of Robert "Birdman" Stroud, Creepy Karpis, and other less-notorious but equally memorable prisoners. Re-live the Civil War incarnation of Alcatraz, sample the prison's famous mess hall menu, and discover specters of the '70s Native American occupation who still haunt the crumbling halls. Read previously unreleased transcripts outlining wild plans and long-buried secrets. Experience the day-to-day routine of Alcatraz families, which included 80 children, who tried to go about life as usual on the island, every day playing within earshot of murderers. Learn what it takes to squeeze through the bars of a cell and why a man is sometimes better off simply serving his sentence. And find out what really happened in June of 1962 when Frank Morris and the Anglin brothers escaped the prison, only to disappear forever. Over 5,000 tourists travel to Alcatraz every day, drawn to the lonely clang of those steel doors, trying to catch glimpses of the shadows of those 1,500 former prisoners. Now you can take this experience home and read about it in solitude rather than solitary.
Broken River Books, 9781940885377, 246pp.
Publication Date: May 18, 2017