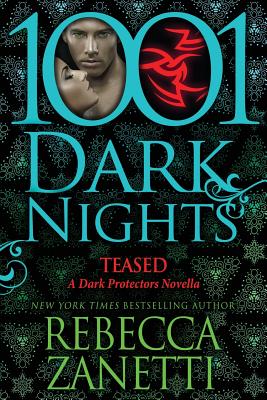 Teased
A Dark Protectors Novella
Paperback

* Individual store prices may vary.
Other Editions of This Title:
MP3 CD (5/10/2016)
Description
The HunterFor almost a century, the Realm's most deadly assassin, Chalton Reese, has left war and death in the past, turning instead to strategy, reason, and technology. His fingers, still stained with blood, now protect with a keyboard instead of a weapon. Until the vampire king sends him on one more mission; to hunt down a human female with the knowledge to destroy the Realm. A woman with eyes like emeralds, a brain to match his own, and a passion that might destroy them both-if the enemy on their heels doesn't do so first.The HuntedOlivia Roberts has foregone relationships with wimpy metro-sexuals in favor of pursuing a good story, bound and determined to uncover the truth, any truth. When her instincts start humming about missing proprietary information, she has no idea her search for a story will lead her to a ripped, sexy, and dangerous male beyond any human man. Setting aside the unbelievable fact that he's a vampire and she's his prey, she discovers that trusting him is the only chance they have to survive the danger stalking them both.
Evil Eye Concepts Incorporated, 9781940887739, 132pp.
Publication Date: December 3, 2015