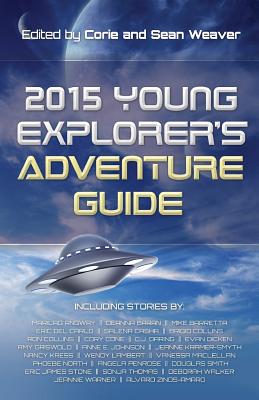 2015 Young Explorer's Adventure Guide (Paperback)
Dreaming Robot Press, 9781940924069, 388pp.
Publication Date: January 5, 2015
* Individual store prices may vary.
Description
24 science fiction stories for the middle grade reader. Sally Ride, first American woman in space and Presidential Medal of Freedom recipient, famously said: "Young girls need to see role models in whatever careers they may choose, just so they can picture themselves doing those jobs someday. You can't be what you can't see." Girls need to read stories where any number of possible roles are modeled for them. Just as importantly, boys need to read stories where girls are active participants in adventures. And children of all colors and backgrounds need to know the future includes them.