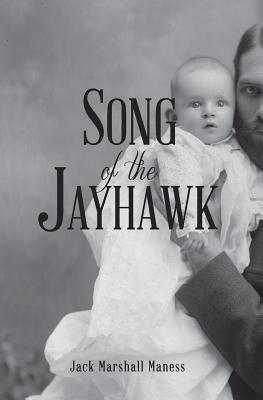 Song of the Jayhawk (Paperback)
Or, the Squatter Sovereign
Wooden Stake Press, 9781940936024, 304pp.
Publication Date: June 2, 2014
* Individual store prices may vary.
Description
Before there were red states and blue states, there was Kansas. A place that divided the nation like never before, or since. A place where mayors were generals and journalists were terrorists. A place where drunken guerrilla armies roamed the prairies, threatening farmers and rigging elections. A haunted place where mysterious beasts led settlers into undiscovered countries. Follow two young families as they they struggle with rattlesnakes, tornadoes, ice-storms, childbirth and morality in a war-torn land. A growing love between them, built over holiday ham and whiskey, is threatened as they are drawn into the territory's cycle of political violence. They must ultimately decide if they are friends or foes, and it isn't long before they all have blood on their hands. This is a story of loyalty and betrayal, courage and despair. Set in the 1850s, the dilemmas faced by the Dugan and Hawkins families are similar to those faced by every generation in a long-divided America. It asks how ordinary people cope with extraordinary times, why they sometimes turn to violence, and more importantly, why they usually do not.
About the Author
Jack Marshall Maness is a Coloradoan with four generations of roots in Kansas. He is a librarian and professor at the University of Colorado. Song of the Jayhawk, his first novel, won the 2015 Colorado Book Award for Historical Fiction. For bonus material and forthcoming titles, go to: www.jackmarshallmaness.com