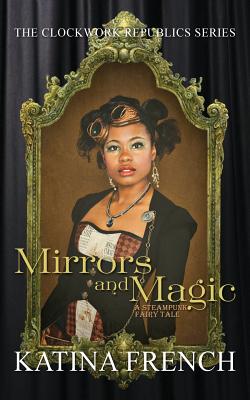 Mirrors and Magic (Clockwork Chronicle #3) (Paperback)
Line by Lion Publications, 9781940938868, 260pp.
Publication Date: November 18, 2016
Other Editions of This Title:
Paperback (3/13/2014)
* Individual store prices may vary.
Description
A Princess in Exile
Neve Bianchi has always lived in the shadow of the big top. Haunted by her father's death, famed magician Giovanni "The Magnificent" Bianchi, she lives in the background, forgotten and alone. The vanity of the circus' new featured act, Bella Venezia, drags the entire company into decline.
But magic is in the air. Neve makes a discovery that could change not only her fate, but the fortunes of everyone in Lang & Perrault's World Famous Circus. Can she trust Brendan, the charming Prince of Blades? Can she conquer her fears and bring the magic back?
Mirrors & Magic takes the beloved story of Snow White, and gives it a fresh new coat of carousel paint. The story is set in a turn-of-the-century traveling circus in The Clockwork Republics, a parallel world where the American states never united, and with a few mechanical marvels and a dash of alchemical magic, almost anything is possible. Neve Bianchi, a smart, warm-hearted young woman of African descent, must take up her father's magic act to save the circus from ruin. With a colorful cast of carnies including Brendan, the charming Prince of Blades, and Bella the wicked queen of the big top, this young adult steampunk fairy tale will appeal to fans of Erin Morganstern's THE NIGHT CIRCUS, Greer Macallister's THE MAGICIAN'S LIE, Marissa Meyer's LUNAR CHRONICLES, and Gail Carriger's PARASOL PROTECTORATE. It's a coming-of-age story, an alternate history with a touch of magic, and a classic tale retooled with a fun, steampunk style.