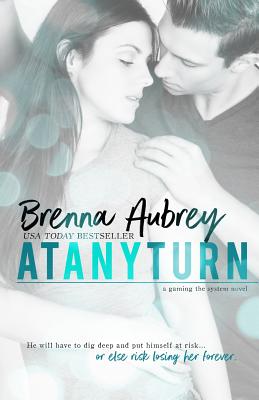 At Any Turn (Gaming the System #2)
Paperback

* Individual store prices may vary.
Description
So You Want to Be a Hero?
Millionaire CEO Adam Drake overcame a tortured past to take control of his life and build his own gaming empire. The final piece falls into place with his newfound love for brilliant geek girl blogger, Mia Strong. Now Adam is at the top of his game.
Your Princess Is in Another Castle.
Until Mia suddenly breaks things off, leaving Adam in the dark. He senses she needs his help but that she's too stubborn or scared to ask. The more he tries to take control, the further she shies away. This is one problem he can't solve by writing a check or a few clever lines of code.
He will have to dig deep and put himself at risk...or else risk losing her forever.
THE GAMING THE SYSTEM SERIES:
At Any Price available now (Adam & Mia book 1)
At Any Turn available now (Adam & Mia book 2)
At Any Moment available now (Adam & Mia book 3)
For The Win available now (Jordan & April)
For The One available now (William & Jenna)
Worth Any Cost available now (Adam & Mia book 4)
Silver Griffon Associates, 9781940951041, 366pp.
Publication Date: May 27, 2014
About the Author
Brenna Aubrey is an author of New Adult contemporary romance stories that center on geek culture. Her debut novel, AT ANY PRICE, released December, 2013. She has always sought comfort in good books and the long, involved stories she weaves in her head. Brenna is a city girl with a nature-lover's heart. She therefore finds herself out in green open spaces any chance she can get. A mommy to two little kids and teacher to many more older kids, she juggles schedules to find time to pursue her love of storycrafting. She currently resides on the west coast with her husband, two children, two adorable golden retriever pups, two birds and some fish. More information available at www.BrennaAubrey.net To sign up for Brenna's email list for release updates, please copy & paste this link into your browser: http: //BrennaAubrey.net/newsletter-signup/