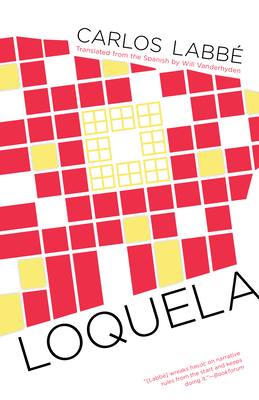 Loquela
Paperback

* Individual store prices may vary.
Description
Labb ] wreaks havoc on narrative rules from the start and keeps doing it.--Bookforum
Loquela, Carlos Labb 's fourth novel and second to be translated into English, is a narrative chameleon, a shape-shifting exploration of fiction's possibilities.
At a basic level, this book is like a hybrid of Julio Cort zar and Paul Auster: a distorted detective novel, a love story, and a radical statement about narrative art. Behind the silence that unites and separates Carlos and Elisa, behind the game that estranges the albino girls, Alicia and Violeta, from the best summer afternoons, behind the destiny of Neutria--a city that disappears with childhood and returns with desire--and behind a literary move-ment that might be the ultimate vanguard while at the same time the greatest falsification, questions arise concerning who truly writes for whom in a novel--the author or the reader.
Through an array of voices, overlapping story-lines, a kaleidoscope of literary references, and a delirious prose, Labb carves out a space for himself among such form-defying Latin American greats as Diamela Eltit, Juan Carlos Onetti, and Jorge Luis Borges.
Carlos Labb , one of Granta's Best Young Spanish-Language Novelists, was born in Chile and is the author of a collection of short stories and six novels, one of which, Navidad & Matanza, is available in English from Open Letter. In addition to his writings, he is a musician, and has released three albums.
Will Vanderhyden received an MA in literary translation from the University of Rochester.
Open Letter, 9781940953243, 200pp.
Publication Date: December 15, 2015