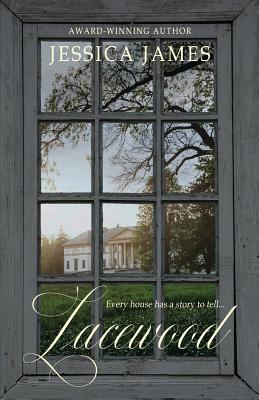 Lacewood
A Novel of Time and Place
Paperback

* Individual store prices may vary.
Description
Winner of the 2020 John Esten Cook Award for Southern Fiction
A love story that spans centuries...
Two people trying to escape their pasts find a connection through an old house--and fulfill a destiny through the secrets it shares. Part love story, part ghost story, Lacewood is a timeless novel about trusting in fate, letting go of the past, and believing in things that can't be seen.
MOVING TO A SMALL TOWN in Virginia is a big change for New York socialite Katie McCain. But when she stumbles across an abandoned 200-year-old mansion, she's enthralled by the enduring beauty of the neglected estate--and captivated by the haunting portrait of a woman in mourning.
Purchasing the property on a whim, Katie attempts to fit in with the colorful characters in the town of New Hope, while trying to unravel the mystery of the "widow of Lacewood." As she pieces together the previous owner's heartrending story, Katie uncovers secrets the house has held for centuries, and discovers the key to coming to terms with her own sense of loss.
The past and present converge when hometown hero Will Durham returns and begins his own healing process by helping restore the place that holds so many memories. As the mystic web of destiny is woven, a love story that might have been lost forever is exposed, and a destiny that has been waiting in the shadows for centuries is fulfilled.
Rich in emotion and poignant in its telling, Lacewood is an unforgettable story about love and loss, roots and belonging...and spirits of the past that refuse to be quieted.
A haunting story that connects the past with the present--and the present with eternity.
Patriot Press, 9781941020227, 404pp.
Publication Date: June 18, 2019