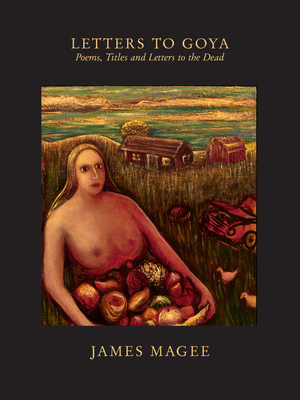 Letters to Goya (Paperback)
Poems, Titles and Letters to the Dead
Cinco Puntos Press, 9781941026984, 160pp.
Publication Date: April 7, 2019
* Individual store prices may vary.
Description
Why is Carl Jung dancing in the Streets of Death? Because one of his favorites among the living--artist James Magee, the creator of the colossal desert stonework, The Hill, and "the alleged" anima incarnate of the mysterious artist Annabel Livermore--has concocted this brew of poems and letters from the lands of Ordinary and Surreal. The poems flutter like butterflies from his imagination as he creates large steel assemblages. Weirdly, "Letters to Goya" are found pieces from 1955, from the rickety typewriter of the Duchess of Alba, who in (sur)real life is an old lady who wheel-chairs around the Waikiki Trailer Park in Sweetwater, Texas. Are the letters real? Well, yes. And no
Tonight a cold rain falls in Tucson.
Under an overpass I see you standing stark-naked,
Juan,
headlights streaming by,
you toweling off with a wing of a blue and yellow bird
found moments ago near a storm sewer,
as if water were confessing of white tile,
a room without walls, really
where earlier you had imagined yourself as a bearded ancient,
a Mesopotamian Lord kneeling down in the wet grass near the freeway
to sing to an open field.
James Magee and his partner, actress Camilla Carr, live in El Paso, Texas, in the home of Annabel Livermore.
Kerry Doyle is the Director and Curator of the Rubin Center for the Visual Arts (University of Texas at El Paso), and a widely published scholar and respected curator of Latin-American and United States/Mexico Border arts.